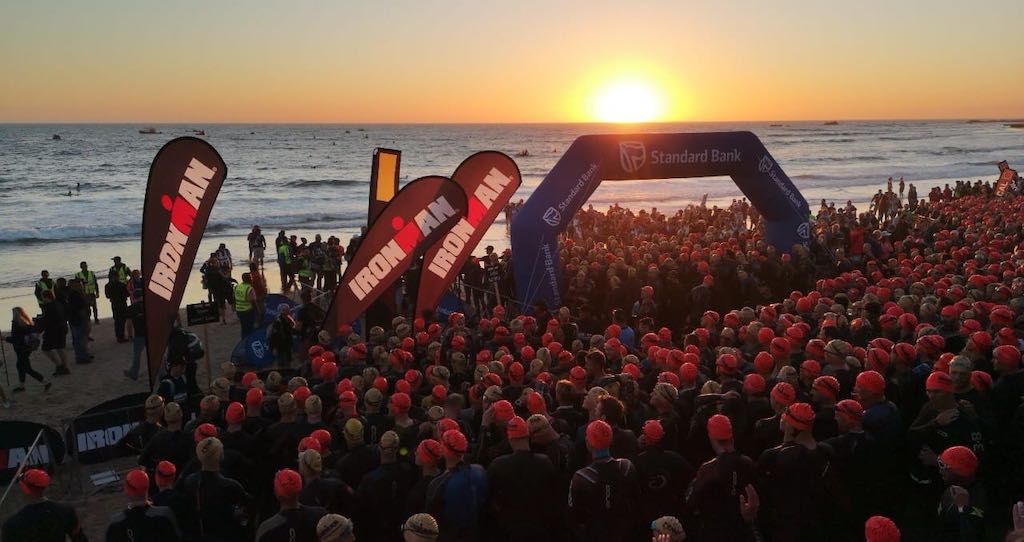 Midden tijdens de live uitzending op Facebook van een spannend looponderdeel in de Ironman van Zuid-Afrika werd bekendgemaakt dat tijdens de wedstrijd zondag twee triatleten helaas overleden zijn tijdens het zwemonderdeel. Het gaat om twee Zuid-Afrikaanse triatleten van 63 en 58 jaar oud.
Het overlijden van de twee triatleten werpt een donkere schaduw over een verder zeer mooie Ironman race. Het zwemonderdeel werd door de weersomstandigheden ingekort. Twee Zuid-Afrikaanse triatleten kregen het tijdens het zwemmen moeilijk. Zij werden naar het ziekenhuis afgevoerd, maar verdere hulp kon niet meer baten. Het gaat om een 63-jarige triatleet uit George, Zuid-Afrika en een 58-jarige triatleet uit Durban, Zuid-Afrika.
Ironman laat in een persbericht weten dat ze de families en vrienden van de atleten zal blijven steunen: "It is with great sadness that we confirm the death of two race participants at the IRONMAN African Championship."
"Both athletes required medical attention during the swim portion of Sunday's race and were transported to a nearby hospital where they were treated. Our condolences go out to the family and friends of both athletes, whom we will continue to support.
"We are working with the local authorities to gather all details and will continue to do everything possible to provide a safe environment for our athletes," aldus Ironman.
We zijn 1 grote triatlon familie en dus valt dit overlijden ook ons zwaar. Onze condoleances gaan uit naar de familie, vrienden en collega triatleten van de twee overleden sporters…